How Dante AV-over-IP Delivers Better Quality, Centrally Managed Conferencing
Learn more about how Dante and Dante Domain Manager can deliver high-quality conferencing solutions.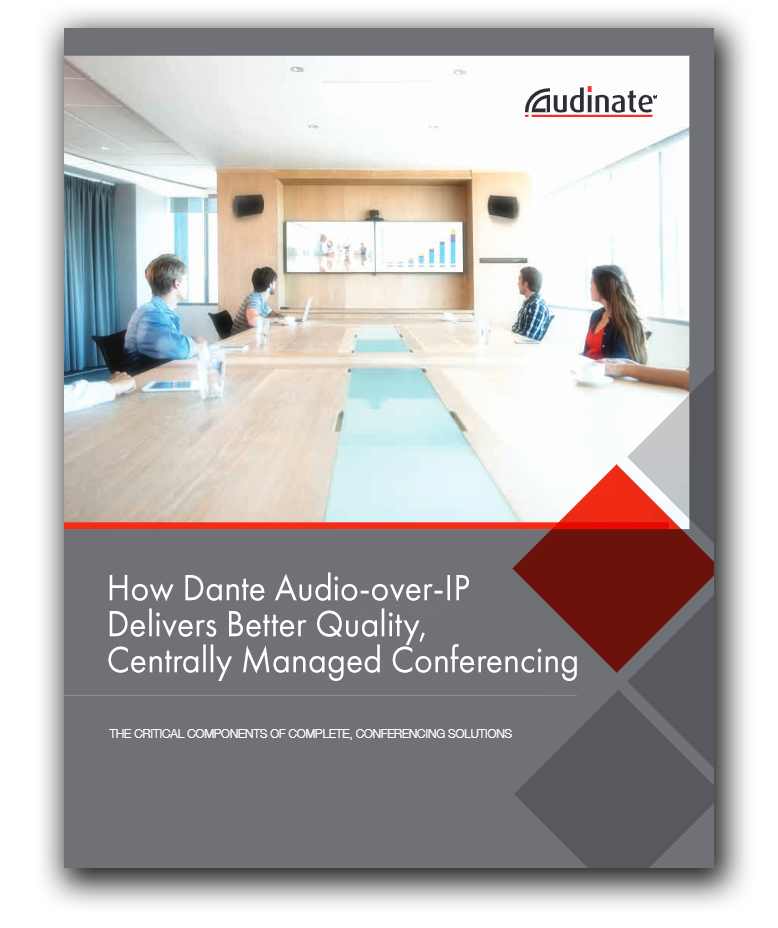 Conferencing is more important than ever.
We hear again and again how critical conference capabilities are for business: how it empowers employees, allows for greater flexibility, reduces the need for expensive travel and enables remote workers to be as productive as their office-bound counterparts. Yet too many people still attempt to use a laptop speakers and microphone to share a conversation with others. This very much less than optimal situation arises sometimes because users cannot figure out how to use existing equipment, the equipment doesn't work well or they are simply unaware of any other solution.
This white paper discusses how moving to AV-over-IP improves the quality of conferencing and allows the system to be centrally managed and supported by IT.