Dante Certification Level 1 (Second Edition)
North America Daytime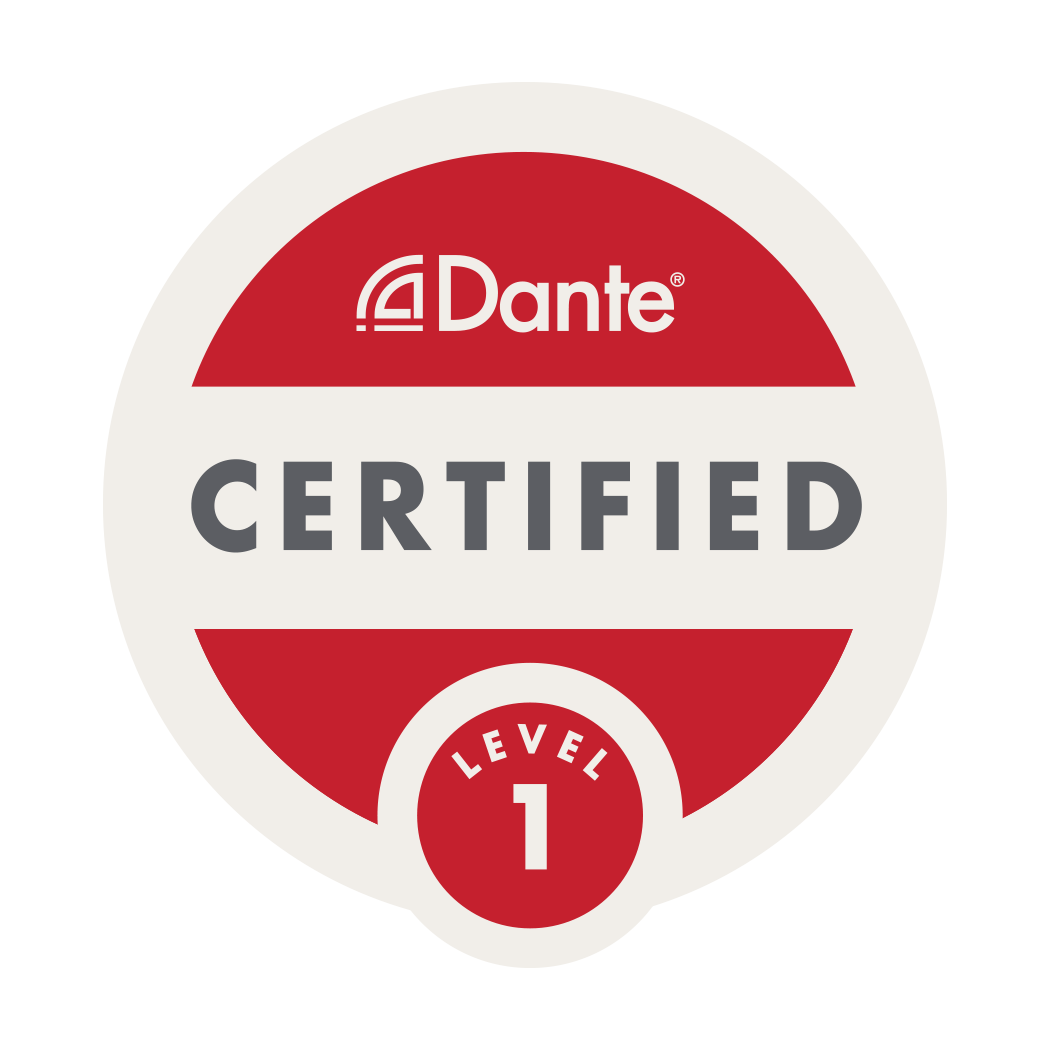 Date: November 29, 2022
Time:
10:00 AM PST (UTC-8)

Dante Certification Level 1 focuses on the skills to design, set up and operate a Dante audio/video system on a single network switch. This class will establish fundamental skills in audio, video and networking, and offer an introduction to the main tools used in a Dante network. Demonstrations offer attendees a practical feel for Dante's breadth, reach and simplicity.

This second edition class is significantly enhanced from the original Dante Certification. This class adds significant educational content on video, making sense of Dante devices with multiple network ports on them, as well as deeper tours of Dante Controller's screens.

This course lasts about 4-1/2 hours with a break, and time to take the tests to complete certification. The instructor will remain online with you to answer any questions you might have.

The certification exams will be available on the portal www.audinate.com/certify. Before the class, please ensure you have log-in credentials established. If you already have an account and can't get it, contact us at training-support@audinate.com and we will help you solve that.