Dante Certification Level 2 (Second Edition)
UK Time Zone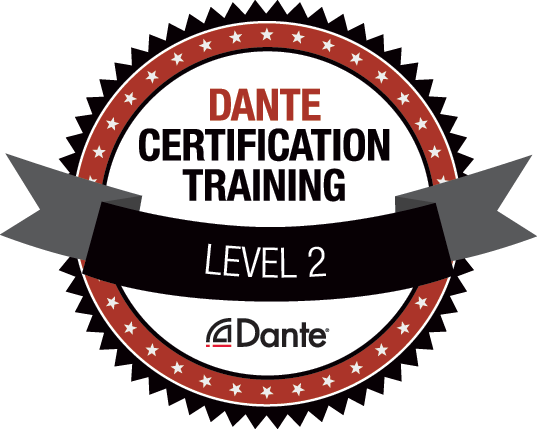 Date:
27 September 2023
Time:
09:00 UTC+1, London
Dante Certification Level 2 offers a deeper explanation of what goes on in the network that is helpful when creating larger networks. This class offers insights on how much bandwidth is used, how to manage it conservatively, basic optimization and factors at play if you wish to chase an external word clock. This is very helpful when working on systems that will involve multiple network switches.

This course lasts 4 hours and, at the end of the day, students are encouraged to take the certification exam available on the portal www.audinate.com/certify

The instructor will remain online to help answer any questions about the test or solve problems access.