What is Dante AV-over-IP?

Dante is the industry-leading AV-over-IP platform developed by Audinate, licensed to manufacturers of professional audio equipment the world over. Dante utilizes the simple Ethernet network that already exists in the home, eliminating the need for more bulky, bespoke point-to-point AV connections throughout the property. Dante delivers uncompressed digital audio, eliminating the noise of analog and the lossy artifacts of compression that plague so many homes today.
Above all, Dante has a reputation for easy set-up and flawless performance, saving time in design and installation. This makes Dante a better investment, with the flexibility to adapt, expand and make changes over time.
If you're new to Dante, give this booklet a look, and see how Dante can help with designs you're working on today.
---
Would you like to receive occasional news about Dante?
---
Dante in Residential Articles
CEPro: How AV-over-IP is Influencing Home & Office Audio
The coronavirus situation has put more traditional pro AV setups into different spotlights including reimagined offices and home podcast/broadcast installation needs. In this article, find out how AV-over-IP is affecting residential audio.
CEDIA Expo Companion 2020: Dante and Residential One Year In
Audinate's networking system took the floor by storm at CEDIA Expo 2019. This Q&A featuring Senior Product Marketing Manager Brad Price gives an update on what has happened since.

Dante: Networked AV Distribution – Q&A with Audinate's Brad Price
Dante has been widely adopted in the professional markets. It is now making in-roads into the residential market. Find out when and how this market segment became attractive to Audinate, and more.

---
Dante-enabled Products
With over 2,800 Dante-enabled products from over 500 manufacturers, Dante is the industry leader in audio-over-IP adoption. Check out our up-to-date catalog of products, including key manufacturers from CI Brands:

---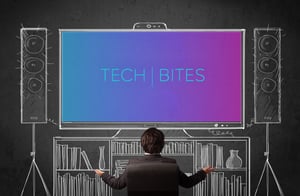 Audinate at CEDIA Expo Virtual 2020: Tech Bites Video and Presentation
TechBites: At CEDIA Expo Virtual 2020, Audinate's Senior Product Marketing Manager Brad Price presented a brief (three-minute) overview of Dante.
Introduction to Dante: In partnership with AudioControl, Audinate's Senior Technical Training Manager Patrick Killianey presented and answered questions pertaining to Dante AV-over-IP solutions during CEDIA Expo Virtual 2020.