The Death of Analog and the Rise of Audio Networking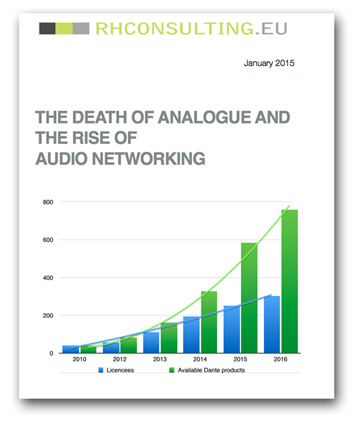 A "must read" from RH Consulting - a detailed examination of audio networking today, revealing growth rates and market forces that are rapidly leading to an industry-wide convergence.
Key discoveries include:
The adoption of audio networking is following a pattern similar to other technologies in recent decades.
Some products continue to include older networking technologies that have ceased active development, leading to risks for users.
Only one modern solution has generated an overwhelming lead in manufacturer adoption.
"This whitepaper is the most comprehensive analysis of the audio networking market to date" - Roland Hemming, principal audio consultant for RH Consulting