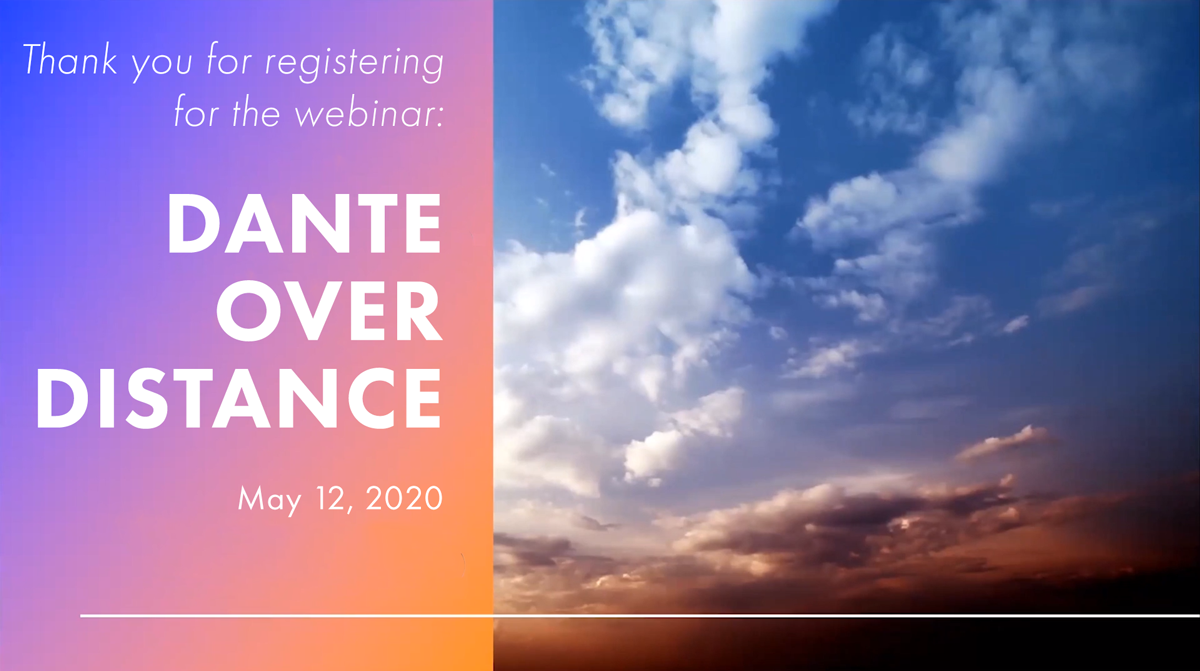 On Tuesday, May 12, Paul Ferguson (Napier University, Edinburgh) and Mats Erixon joined together to share their experience in using Dante to successfully achieve cross-border, live audio and video collaboration.
Achieving creative audio and video collaboration over long distance has, in the past, meant a compromise on quality or the acceptance of technical limitations. As seasoned innovators in the successful delivery of live performance across borders, our panelists will offer a unique insight into the evolution of technology in this area. Using examples of their own work in the field of collaborative live performance across borders, they will show how Dante is being used today as an integral part of delivering studio quality audio and video over distance.
The addition of Dante Domain Manager to the audio over IP toolbox, and the inherent cost implications, mean that a financially viable solution for delivery over distance is now available, not only for the larger broadcasters, but also for more 'general networks'. In this context, the business potential of access to culture over distance for commercial and enterprise applications will also be discussed.